SEO Pricing & Marketing Packages Costs
SEO COSTS FOR FULL MARKETING SERVICES
Our packages
contain services that others specialised in SEO, will charge separately. We have created packages for you to imagine what SEO services are important for each website. Of course, we know that every website is different, and because some services are not one-time process, we offer SEO packages in the form of a monthly budget. Monthly budget SEO packages include an overview of the services required for each site. At Prime Media, some of us know that SEO is an extensive process and depends on the Concrete State of the site, its content, expectations and also the implementation of the competition.
We offer our clients exactly the solution we need and need. Therefore, SEO packages may vary by customer, but one-time services such as site settings remain the same for each customer. We offer you an individual approach and we provide a portfolio of Web services tailored to clients, which we guarantee with a contract. We proceed in this way even if the client does not need some services from the packages. The client, get the ,, other important SEO service", completely free.
SEO Pricing | Digital Marketing Pricing | Advertising Prices
SEO Packages | SEO Costs
Thank you for visiting primedia.cz - website where you find international SEO experts from Praha. SEO pricing &marketing packages-no hidden fees. Reduce your SEO costs by generating organic traffic.
With our packages - everything is included and you get idea of SEO Pricing& costs immediately. Other SEO Experts sell different products and you have to pay for each one extra (ranking check, links, contents....). With us you get tools for webpage optimisation, link analysis, keyword research, link building, plus every month you receive a report of our marketing activities, ranking of your website, social media submission, classified submission, docs submissions, promotions and more.
Google SEO
A quick look at us shows how much it costs for an SEO expert from $80 to $140 an hour. However, an average cost of monthly search engine optimization service between $500 and $750 and $1500. But we charge a reasonable price to deliver a professional website development and Improve Google Search Engine Results.Responsive Static Website.


Packages with no hidden fees
SEO PRICING
We also offer a VIP package for above 80 words. Or if you are interested in separate SEO services such keyword analyze, review postings please contact us for details.


Frequently asked questions
What is the amount of the monthly fee?
It is an individual price based on the time required and corresponds to the number of hours for a given project. The lowest price is EUR 250 / month.
How is the price of the monthly flat rate determined?
Small web presentations with a local focus, which have low competition, are less time consuming and website optimisation is easier, so the price is lower. On the other hand, there are large e-shops that offer a large number of products, the focus is on many keywords and at the same time there is a lot of competition on the Internet. For large projects, experts who are specialists for each given channel of internet marketing, which must be approached with the best care.
How do I know that I am paying for the work done?
At the beginning of each month, we regularly create an overview of the work done and all the necessary information so that the client can be sure of what is happening and where it is going.
Additional Services, Costs & Marketing packages
Proof reading and editing in any languages (Content Rewriting,Grammar & Syntax Review,Fact-Checking , Price upon words 500-1000-2000 words packages starting as low as 20 EUR )

Cybersecurity and Data protection ( prices on request)
Logo, Flyer , banner design (prices on request)
Photography (we cooperate with best professional Czech Photographers as well as low cost part-time Photographers from Prague and Czech Republic)
Website backlinks > from 100 EUR
Jobs
(we post and update jobs for you for 1 month on Czech and Slovak market) 100 EUR
Submission of banners, backlinks, documents, directories, blogs
Translations
(any languages, prices upon request)
Documents legalisation in Czech Republic
(prices upon the services)
Website Maintenance monthly from 200 EUR

SEO Friendly Articles 10 SEO Friendly Articles of 1000 words each 200 EUR
Website Development (We offer website creation in different formats, price based on pages. Customized website on Wordpress, Drupal. We also work with free website builder)
Minimum price for individual website is 500 EUR. Text writing for free website including meta, tittles is 100EUR per page)


We'll get back to you as soon as possible.
Quality Results for a Fixed Price
But for experts in SEO the benefits are very clear and the factors involved are much more apparent as well. Because search engines like Google and Bing often modify their search algorithms, many companies are frustrated by the seemingly arbitrary shifts in traffic and loss of keyword rankings. For websites that don't know what they're doing or for businesses that aren't aware that they could be doing something wrong - SEO can feel like it's not worth it.
So here's why to hire Prime Media Enterprises.
Why Hire a Marketing Company?
For online businesses and eCommerce sites the list of requirements for running business is long. Marketing by itself is filled with a huge selection of marketing types, strategies, and sub-categories that each offer a wide range of considerations.
Most people know about search engine optimization (or SEO) already, but they might not understand how important it can be for long term success.



So why hire an SEO company? Why is SEO important?
With so many other budgeting concerns for online businesses to think about, something like search optimization may get pushed to the back burner. For online businesses in particular, balancing efforts across multiple channels means identifying which ones offer the best benefits and deciding how to improve on them - for everything from social media, to paid advertising, to email outreach and more. The benefits of hiring an SEO company might not be as apparent when accounting for the time and effort involved, and when considering that sometimes the nature of search engines often means that it feels like a guessing game.
The Numbers Speak for Themselves
Traffic that comes from internet searches represents an enormous percentage of online browsing.
Search engines are everywhere now - people perform searches on Google, Bing, Facebook, Amazon, Baidue, etc. all the time. These resources are so ingrained in web browsing behavior that they still easily represent the largest marketing channel in the world, as well as the type with the highest ROI.
In fact organic traffic is so important that 44% of companies now make SEO a part of their marketing strategy. They also discover that SEO offers the best return-on-investment out of any digital marketing strategy. In polling, 32% of marketers say that out of all their strategies, SEO offers the highest return on investment. A Search Engine Journal poll found that this number could be even higher, with nearly 49% of responders claiming that SEO gave them the best overall ROI - more than email marketing, paid ads, or social media. This because out of all the most popular marketing strategies, SEO is comparatively low cost, but has the potential for huge returns over time.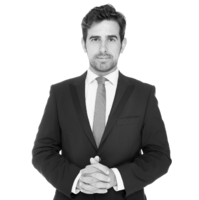 Free SEO Consultancy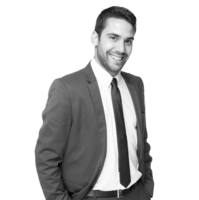 International SEO Experts and Copywritters
Grow Your Sales (Not Just Traffic)
Good SEO is about more than just traffic. By performing keyword research that focuses on industry language and searcher behavior, SEO agencies and digital marketing companies are able to focus on bringing in the right kind of traffic.
Being able to discover and target intent-driven keywords means gaining traffic specifically for people who know what they want and are ready to buy. This is another reason why SEO is important for businesses who want to leverage their existing performance, professional SEO will help your brand to focus on keywords that gain you sales, and to ignore keywords that don't.
International SEO Experts Prime Media Praha
SEO Pricing Cost & Packages | Marketing packages | Primedia.cz